The Heart of Agile
Seeing Agile increasingly weighed down since its inception, Dr. Alistair Cockburn, one of the authors of the Agile Manifesto, devised the Heart of Agile to re-focus attention on the four elements that makes work effective:
Collaborate. Deliver. Reflect. Improve.
Collaborate
closely with others to generate and develop better starting ideas. Communicate often to smooth transitions.
Deliver
small probes initially to learn how the world really works. Expand deliveries as you learn to predict and influence outcomes.
Reflect
periodically, along the way. Think about what you've learned in your collaboration and from your deliveries.
Improve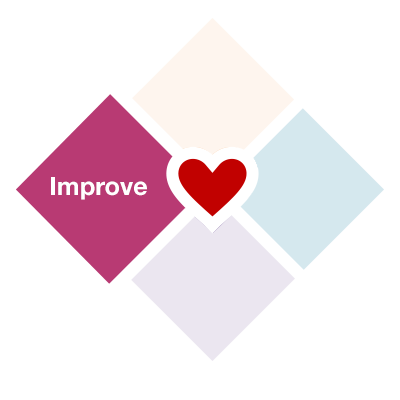 the direction of your ideas, their technical implementation, and your internal processes.